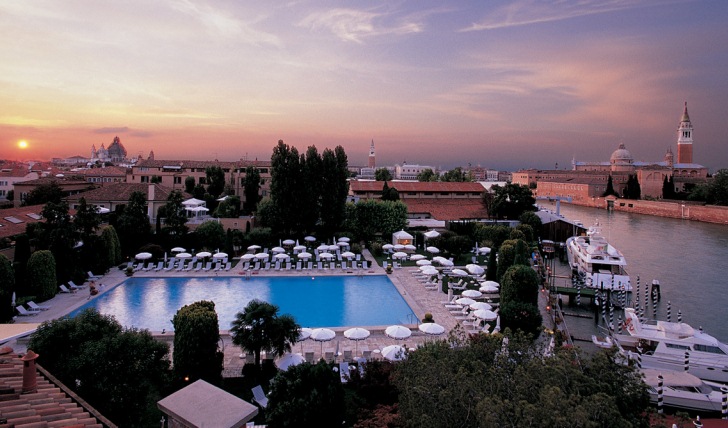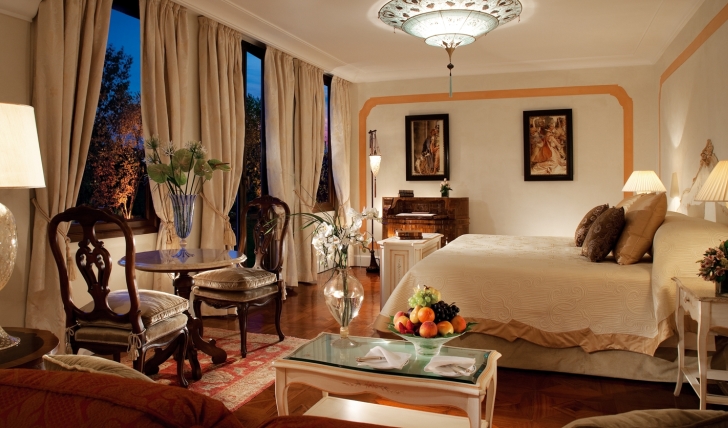 Belmond Hotel Cipriani
A haven of 18th century Venetian style, Belmond Hotel Cipriani sits centre stage on the edge of Venice's iconic lagoon, basking in stunning panoramas over the water and theatrical city skyline. Rooms radiate glamour and quintessential Venetian elegance, with sumptuous gardens and a salt water pool making the perfect spot for a little…people watching. Wonderfully theatrical and hopelessly Casanovian in its beauty, Belmond Hotel Cipriani delights in transporting you back to a time of decadent palatial soirees and love-struck poets. I believe Lord Byron was a huge fan. This is one of the city's most sought-after waterside locations. 
"If I were not King of France, I would choose to be a citizen of Venice." Henry III
OUR VENETIAN PALACE
Staying at the super-stylish Cipriani hotel in the heart of the city's busy canal ways, we will be just a stone's throw from the Accademia art gallery and bridge, and a short stroll from incredible sights, restaurants and ice-cream parlours of the city. A short vaporetto ride away lies the Venice lido, and our all-important kayak base. The perfect starting point for our Venice adventure, the Cipriani is a sleek haven in the busy city to set the scene for our cutting-edge break.
LOCATION
Venice's Giudecca Island is where  Belmond Hotel Cipriani is perched on the tip and  just a couple of minutes by boat from Saint Marks and all of Venice's most iconic historic sights. The hotel's beautiful wooden boat is on hand to glide us down the city's shadowy waterways and islets. Burano and Murano being a must-visit for some of the world's finest glassware. Outside the city in the surrounding region of Veneto, explore the charming towns of Vicenza, Padua and Verona to soak up some truly sensational Renaissance artwork and architecture. After just a day walking their streets, it won't be hard to see why Shakespeare was so infatuated with this alluring part of the world.
OUR ROOM
Belmond Hotel Cipriani is actually split into two opulent quarters. The main building and the Palazzo Vendramin, a 15th-century residence linked to the hotel through an ancient, flower-lined courtyard. Both house sumptuous rooms and suites, masterfully designed in a classical Venetian style with sweeping views over either the lush Casanova gardens or shimmering lagoon. For moi it's all about the Palladio Suite, a true masterpiece that is the showpiece of the hotel. The suite appears to be suspended above the water, with 180 degree views of the lagoon with floor-to-ceiling windows and its own dock at the end of private gardens. Private gardens…
WHY I LIKE IT
The sensational water-side dining is the perfect place to lose ourselves in Venice's theatrical charm and if the city really was a theatre, we know Belmond Hotel Cipriani would have to be the royal box.
.