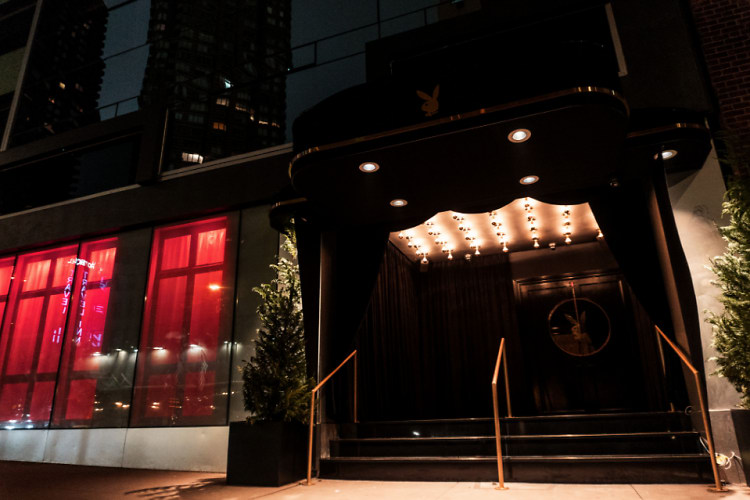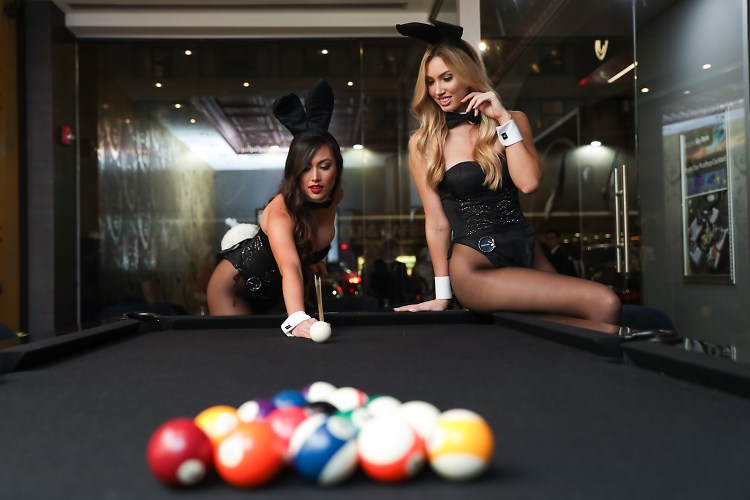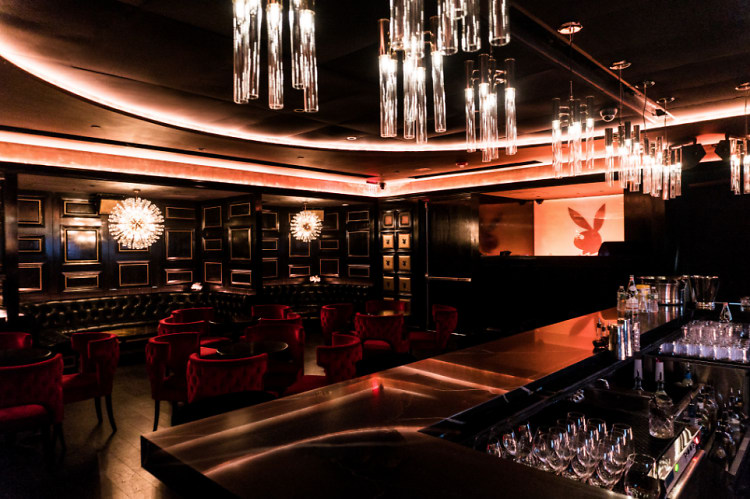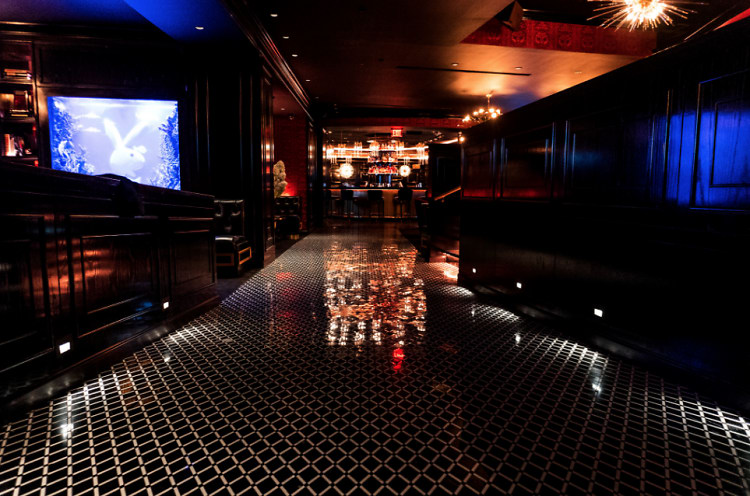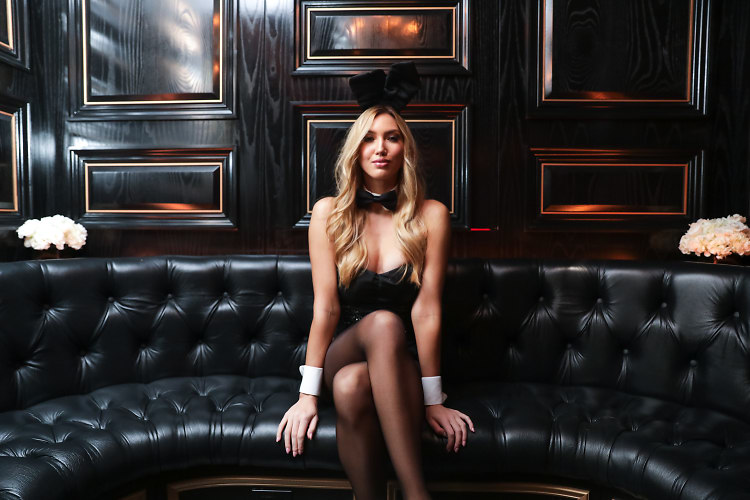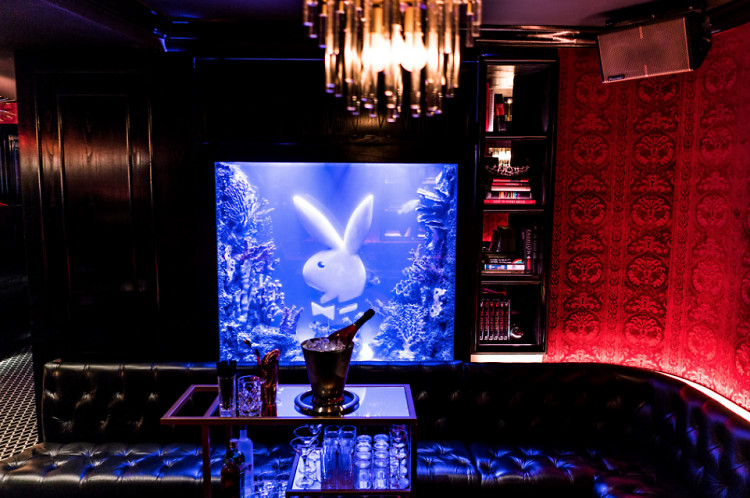 The Playboy Club NYC is Back!
The Playboy Club. It conjures up many many ideas and many many memories. Sexual politics may have shifted a lot since 1962, when the original Playboy Club of New York opened in Midtown West, and I partied at the second iteration in the 2000s – nearly 60 years later, the promise of bunnies and bottles still sells.
The new Playboy Club. More "bottles and models" rather than well…not. Hugh Hefner's iconic brand, made more so by featuring the first transgender playmate in the magazine's history, gets hip to the times, while keeping up its famously tongue-in -cheek reputation – see who I did there?  Fashion Week darling Jeremy Scott just hosted there. Yes, please!
The multifaceted venue boasts a high-end cocktail and culinary menu, curated by Nobu veteran Richie Notar and mixologist and master sommelier Fred Dex, with offerings including Wagyu Miyazaki Steak and Spanish Turbot Meuniere. The dimly lit space, which is decked out in luxe interiors worthy of your own red velvet smoking jacket, also contains secret hideaways, lounges, and event spaces for VIP members and guests. FYI, an all-access membership will run you about $100,000 a year – though they start at $5,000. Which is plenty reasonable, and absolutely worth it. Believe me…
Notable features, besides the obvious cotton tails accessorized by Roberto Cavalli, include a Playboy Gallery displaying 65 years' worth of unseen images and artwork, a 600-gallon exotic aquarium with a hand-sculpted, bunny head reef at the tank's center, a one-of-a-kind backgammon table (my favorite game), an luxurious oval bar, and a subterranean speakeasy spanning three underground levels. Yes,I said three levels of luxe.
This certainly isn't your father's or even grandfather's Playboy Club – I mean, your lips to his ears. Either way I plan on dating a few of them, so bring him along. Wink wink…
Playboy Club New York,  512 West 42nd Street
[Photos courtesy Playboy Club New York][Photo by Carl Timpone/BFA.com]